South West Rocks Family Dental has been proudly serving the South West Rocks and Kempsey Shire for over 30 years.
Welcome to SWR Dental
At SWR Dental we spend the time to understand you and your goals. We prioritise trust and prove this to you through providing options, explanations and gentle dental care. 
With cutting edge technology, capped price care, major dental guarantees and payment options to help you prioritise your oral health, SWR Dental is here to care for you and the whole family. 
A path to better oral health
For many, the hardest part is taking the first step. We help patients through this journey everyday. For some, there are signfiicant barriers like dental anxiety, embarressment or finances - just know that you're not alone and we are here to help - just take the first step!
Book an Appointment
Call our friendly staff or book an appointment Online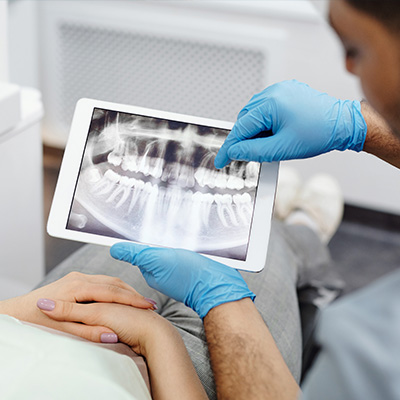 Comprehensive Oral Assessment
This is a 50minute thorough exam where we identify and share what we see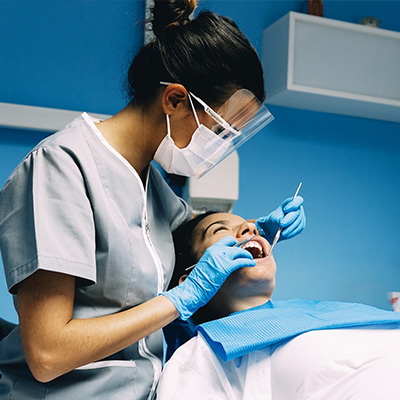 Choose your treatment path
We create a plan together and help you manage and fit this into your personal situation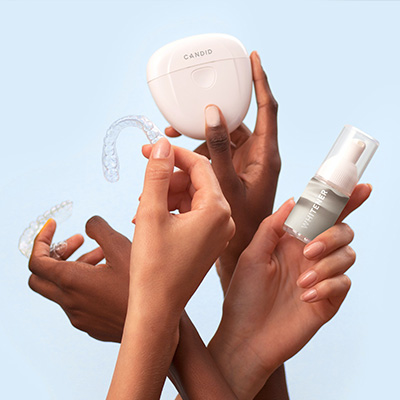 Oral Health Maintenance Plan
Even the most perfect mouth needs to be maintained - we're with you for the long haul and will support your home care and make a maintenance plan.
SWR Dental is here to Care for You. 
Same Day Dental Emergency Appointments
A toothache can stop anyone in their tracks. Out of the blue and unrelenting, a dentist appointment is a matter of urgency! We reserve emergency appointments available to get you out of pain and back to your life!
Your experience at our practice should be predictable. We've introduced Capped Price Care to help you understand your dental situation and create a unique plan to maintain a beautiful smile.
3 Year Major Dental Guarantee
We stand by the quality of our dentistry, employing state-of-the-art techniques and technology to ensure long-lasting, effective outcomes. We understand that major dental work is a significant investment, both financially and emotionally. 
Major Dental, if cared for, should last. Ours does, we guarantee it!
*T&C's apply. Must maintain regular Dental Maintenance Appointments as prescribed.
Terms and Conditions for the 3-Year Major Dental Guarantee Program
Eligibility
This guarantee applies to major dental work performed at our practice, including crowns, bridges, dental implants, and veneers. Patients must be at least 18 years of age to participate in this program.
5-Year Guarantee
We guarantee the durability and functionality of major dental work for a period of 5 years from the date of service, subject to the terms and conditions outlined herein.
Dental Maintenance Program
To maintain the validity of this guarantee, patients must commit to and adhere to the regular dental maintenance program as prescribed by their dentist. This typically includes a check-up and clean every six months, or more frequently if recommended by the dentist.
Patient Factors
The guarantee does not cover failures or complications resulting from patient factors such as poor oral hygiene, trauma, or non-compliance with post-treatment care instructions. Patients are responsible for maintaining proper oral care and following all instructions provided by their dentist.
Reporting Issues
Patients must return to our practice immediately upon identifying any potential issues with their dental work. Any delay in reporting may void the guarantee.
Exclusions
The guarantee does not cover dental work that needs replacement or repair due to normal wear and tear, bite changes, gum disease, or any pre-existing conditions not disclosed at the time of treatment.
Treatment by Other Dentists
If the patient seeks treatment from another dental practice during the guarantee period, without prior approval from our practice, the guarantee becomes void.
Right to Modify or Discontinue
Our practice reserves the right to modify or discontinue this guarantee program at any time, with or without notice. However, changes will not affect dental work completed prior to the implementation of such changes.
Governing Law
This guarantee is governed by the laws of New South Wales, Australia, and any disputes will be resolved through the applicable local dispute resolution process.
Predictable Dental Care Pricing
Capped Price Care
We believe in reducing the barriers to excellent oral health. The two initial barriers are Finances and Fear. Capped Pricing helps make care affordable, and our team and treatment methods make fear a thing of your dental past. 
Regular Dental Maintenance Appointment
Keep your Oral Health On Track
Maximum price prior to health fund rebates - which sometimes covers it all! Reduced from $226
A Thorough Dental Check-up
Discussion about any changes or tips to improve oral health
Teeth Cleaning
Fluoride Treatment if required
If X-rays are recommended, there is a $92 additional cost
Comprehensive Dental Assessment
Excellent Oral Health Starts Here - Step 1 for New Patients
Maximum price (excl 3d xray). Reduced From $306 - Don't let finances prevent you from a confident healthy smile.
50 minute Comprehensive Exam
Oral Cancer Screen
All required X-rays
A Detailed Management Plan
Clinical Photos for Explanation and Records
Intraoral Digital Scan as required
Upgrade to a 3d X-ray (CBCT) for $92. Only if recommended by your dentist
Complimentary Consultations!
Get a quick understanding of whether these procedures may help you
15 Minutes discussion your goals and a preliminary assessment of solutions *Comprehensive Dental Assessment required as step 1 in the future if you choose to proceed
Tooth Replacement (Dental Implant) Consultation
Tooth Straightening (Orthodontic) Consultation
Smile (Aesthetics) Consultation
*Capped Price Care options are subject to change. Additional charges apply for additional services not outlined here – your provider will discuss all of this at the appointment 
Payment plans to suit your needs
Payment Options
Unfortunately our dental needs are not covered like medical needs are. This means finances can be a barrier. While we accept all health funds, Veterans Affairs, Children Dental Benefits Scheme and NSW Health Vouchers - we're doing more to help you afford the care you need. We offer payment plans and loans to kickstart your care.
No Interest Payment Plans
Payment plans at no cost to you - major dental plans can be as little as $10/week! For those who need it, dental treatment loans can get you the care you need now. This is also a great tool for us to share information on your treatment.
Government Payment Schemes
We accept Veterans Affairs, Child Dental Benefits Scheme, NSW Health vouchers to ensure our quality dental services can be accessed by all.
All Health Funds are Welcome
Whatever the health fund, you're welcome with us and we can immediately claim or quote upfront to share what you'll get back. We are also Preferred Providers for HCF, NIB and Smile.com.au
Buy Now, Pay Later.
Afterpay is a service that can help you afford the smaller things in bite sized chunks. Simply make an account with Afterpay and pay with Tap and Go.
Dental Loans
For some, a loan is the best way to afford the dental care they deserve. If you require treatment, just ask us to share your plan with payment options included and you can decide what suits you best.
Early Access to Super
In some extreme cases patients can see if they are eligible for release of some funds based on compassionate grounds - such as medical treatment. Ask our team to learn more